Chronology 2018–1980

2018
Contributor to the exhibition Komödie des Daseins, Kunsthaus Zug, 23. September 2018–06. Jänner 2019.
Contributor to the exhibition Franz West, Centre Pompidou, Paris, 12. September–10. Dezember 2018.
Contributor to the exhibition Machen Sie mich schön, Madame d'Ora!, Leopold Museum, Vienna, 13. Juli–29. Oktober 2018.
Contributor to the exhibition Wagner, Hoffmann, Loos und das Möbeldesign der Wiener Moderne, Hofmobilien Depot, Vienna, 21. März–07. Oktober 2018.
Contributor to the exhibition Man Ray, Kunstforum, Vienna, 14. Februar–24. Juni 2018.
ZEIT UND FORM, 19. October 2017–23. September 2018.
The sensitivity of artists responds to the period of time they live in. Cultural environment and politics ask for a new stylistic vocabulary and use of forms, which challenges the innovative ability of the artist. For the next generation these artistic achievements are a documentation of the previous past. Technology and the urge to let times move at a faster pace were the priorities of the 20th century. From Es and Über-Ich (Super-Ego) of the human psyche to the dawn of mankind into space. Electronics and the computer are the big challenges of our time.
Das menschliche Tun ist dem menschlichen Sein davongelaufen. (F. Dürrenmatt)
Marcel Duchamp elevated the act of thinking to an art form. Essential parts of todays art are not imaginable without Duchamps innovation of his Ready-mades. Joseph Beuys expanded this basis into the social-ethical, into the politics of art. Todays innovative artistic work shows also a manneristic component. With postmodernism, lifestyle and design, entertainment value gets a new importance. The clown steps into the art scene. (J. Hummel)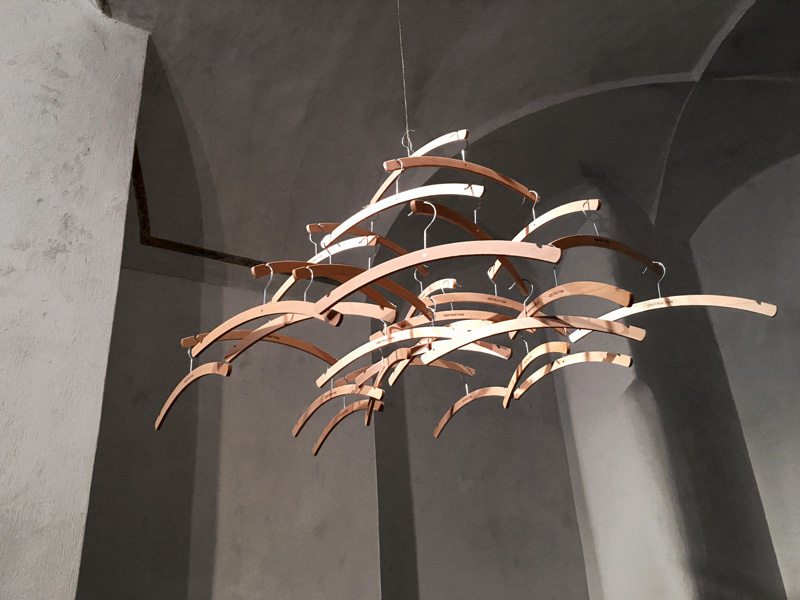 With artworks by: Joseph Beuys, Marcel Duchamp, Paul McCarthy, Mario Merz, Man Ray, Gerrit Rietveld, Ben Vautier, Andy Warhol
A selection of Austrian artists: Heinz Frank, Bruno Gironcoli, Josef Hoffmann, Hermann Nitsch, Arnulf Rainer, Claudia Schumann, Richard Teschner, Franz West, Heimo Zobernig
We were taking part as essential lenders in an exhibition about the architect Adolf Loos at the Museo del Disseny (Design Museum) in Barcelona. The title of the exhibition is Private Spaces and shows the work of Adolf Loos, who designed his architecture beyond his Raumplan (floorplan) from the inside to the outside.
Whereas his priority lay in the independent decision of his clients. The furniture he choose was influenced by anglophil furniture-designs and didn´t change essentially over a period of 30 years. His statement: it is easier to design a new chair than a better one affirms this fundamental concept. The variations of the furniture according to the particular users resulted in different settings in the interior, as todays postmodernism already considers it as given.
Contributor to the exhibition Remastered – Die Kunst der Aneignung, Kunsthalle, Krems, 26. November 2017–18. Februar 2018.
Contributor to the exhibition Dali / Duchamp, Royal Academy, London, 07. Oktober 2017–03. Jänner 2018, Dali Museum, St. Petersburg, Florida, 10. Februar–27. Mai 2018.
Concert Informel, 17th of November 2016, with Jazz musician Franz Koglmann und cellist Attila Pastor, on occasion of vienna artweek.